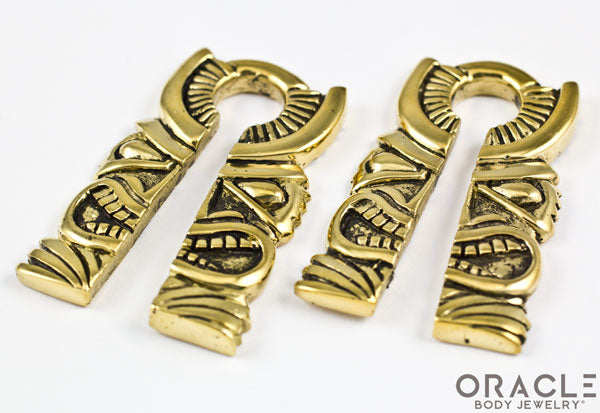 • Our homage to South Pacific art, both the Tiki 1 and Tiki 2 are sure to whisk you away to beautiful beaches and relaxing times!
• These measure approximately 2-5/16" tall by 1-3/8" wide. 
• They weigh approximately 38 grams each. 
• You must be 1/2" (12.5mm) or larger to wear. 
• These are sold as a pair.
• You will receive a pair similar to the one pictured.