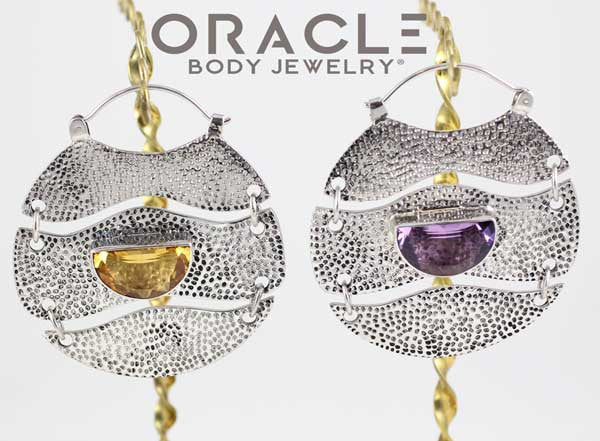 • These are a unique pair of our classic Trilogy Hoop Design.
• Made in Sterling Silver and set with gorgeous Citrine and Amethyst, this is truly a one of a kind pair! So if you're interested in owning something no one else can have this is the one for you!
• These weigh are approximately 26 grams each.
• These are approximately 2-1/4" in diameter.
• You will receive the exact pair pictured.
• These are sold as a pair.